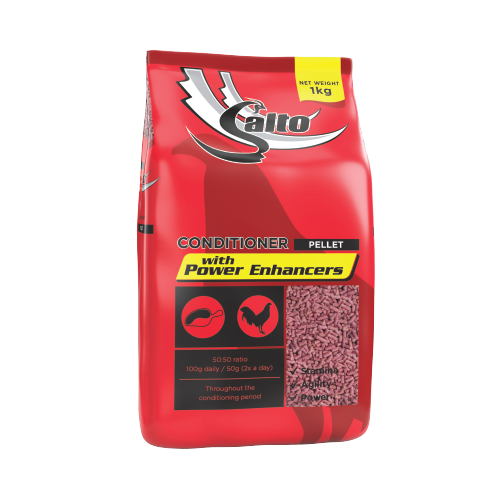 Salto Conditioner
Salto Conditioner is armed with POWER ENHANCERS- L-CARNITINE, CREATINE, THIAMINE and UBIQUINONE (CoQ10) for readily available energy needed during training and fighting. These powerful combination of L-Carnitine, Creatine, Thiamine and CoQ10 provide the extra energy and muscle power to give the winning edge. It is packed with VITAMIN K, an important nutrient for the coagulation of blood. Salto Conditioner provides maximum stamina, agility and power for optimal pit dominance.
Feeding Recommendation: 50:50 ratio; 80g to 100g – throughout the conditioning period
*Salto Conditioner is also available in 25kg packaging.
Guaranteed Analysis:
Crude Protein – NLT 22.00%
Crude Fat – NLT 3.00%
Crude Fiber – NMT 5.00%
Moisture – NMT 12.00%
Calcium – 0.90-1.10%
Phosphorus – NLT 0.70%