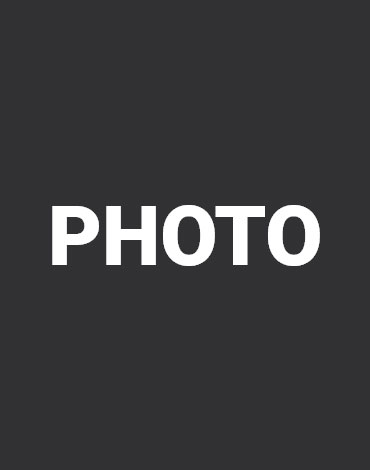 Black
FEATURES: known for their speed and cutting notable as shuffler type of fowl.
ALAS NG SALTO:
> BINGBONG DIANONGCO | BBD Gamefarm | Kabankalan, Negros Occidental | 09212236770
> BOY GAMILLA | BMJ Gamefarm | Tagaytay, Bulacan | 09189132140
> KIM LOPE ASIS | KLA Gamefarm | Baguyan City
> MANUEL IMPERIAL | MVI FARM | Estancia Malinao, Albay | 09175587629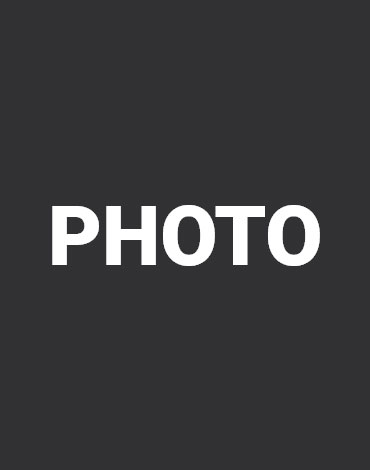 Blueface
FEATURES: special strain of hatches known as such because of its pale-faced appearance always a straight comb, green legged with a lem hackled ring notable for their gameness and cutting
ALAS NG SALTO:
> JOE AMLIMBUYUGUEN | Stoneark JJA Gamefarm | Valenzuela, Zambales | 09175287009
> MANING EVA | Time Trial Gamefarm | Catalunan Grande, Davao City | 09277953261
Claret
FEATURES: Mostly straight combs, Black breasted and wine red in color, Posses wings and tails that have white streaks, Usually white legged, Popular for being on the keenest cutting roosters, Are single strikers and aggressive hitters, Fast and smart, Known to break high and can last long in fights
CONTACT ALAS NG SALTO:
Name: JOE AMLIMBUYUGUEN
Gamefarm: Stoneark JJA Gamefarm
Location: Valenzuela, Zambales
Number: 09175287009
Name: Julito Daniel
Gamefarm: KBPZ Gamefarm
Location: Upper Lapaz, Zamboanga City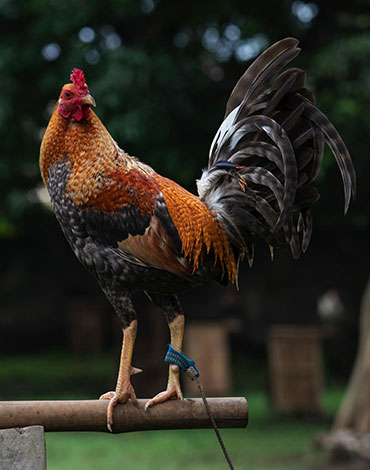 DOM
FEATURES: Short for dominique bloodline, Distinct for their checkered-like feather pattern known for their cutting prowess and aggressive disposition, Are best crossed with hatches and whitehackle derivatives
CONTACT ALAS NG SALTO:
Name: Batchuk Cardenas
Gamefarm: Canlaon Peak Gamefarm
Location: Negros Oriental
Number: 09954373507
Name: Bingbong Dianongco
Gamefarm: BBD Gamefarm
Location: Kabankalan, Negros Occidental
Number: 09212236770
Name: Boy Gamilla
Gamefarm: BMJ Gamefarm
Location: Alfonso, Cavite
Number: 09189132140
Name: Calvin Randal
Gamefarm: Paradise Gamefarm
Location: Negros Occidental
Email/Facebook: @Calvin Randall
Name: Gamay Labrador
Gamefarm: Gamay Gamefarm
Location: Brgy. Sicaba, Cadiz, Negros Occidental 
Number: 09176718403
Name: Joeffrey Ditching
Gamefarm: JLD Victorias Gamefarm
Location: Victorias City, Negros Occidental
Number: 09166348511
Name: Johnny Laureño
Gamefarm: JVL Gamefarm
Location: Negros Occidental
Number: 09162932379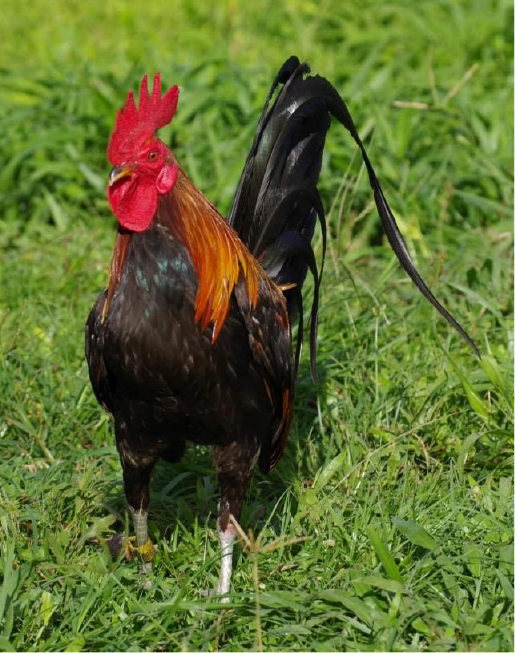 GILMORE HATCH
FEATURES: Gilmore hatch bloodline is one of the most sought-after and revered in the cockfighting community. The pure Gilmore hatch is known for its exceptional fighting abilities that have won countless battles over many years.
CONTACT ALAS NG SALTO:
Name: Gamay Labrador
Gamefarm: Gamay Gamefarm Gamefarm
Location: Brgy. Sicaba, Cadiz, Negros Occidental
Number: 09176718403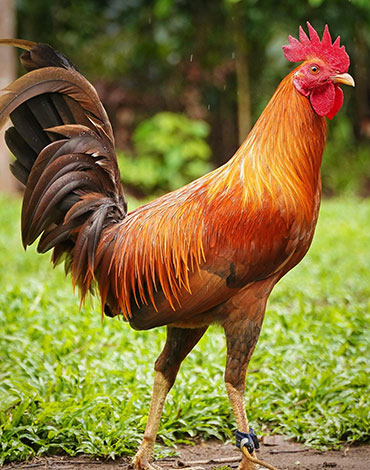 GOLD
FEATURES: Distinct for their golden color, The golds are said to come from throwbacks of the lemons, Brainy and with timing type of fighters
CONTACT ALAS NG SALTO:
Name: Micheal Decena
Gamefarm: MJD Palawan Gold Gamefarm
Location: Palawan
Number: 09175978181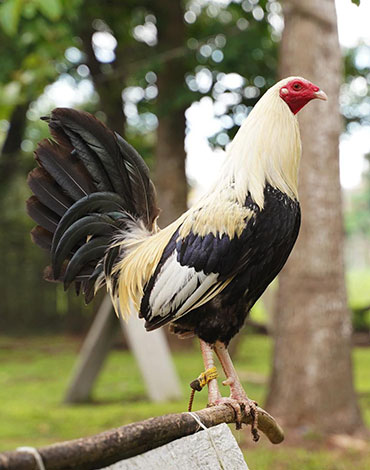 GREY
FEATURES: Grey color, Green, Yellow or white legged, Sometimes with yellow, Silver duck wings, Straight comb/pea-combed, Medium to low-stationed, Known for power and gameness
CONTACT ALAS NG SALTO:
Name: Joe Amlimbuyuguen
Gamefarm: Stoneark JJA Gamefarm
Location: Valenzuela, Zambales
Number: 09175287009
Name: Johnny Jalandoni
Gamefarm: Double J Gamefarm
Location: Negros Occidental
Number: 09173003812
Name: John Daguio
Gamefarm: JD Redstar Gamefarm
Location: Batac, Ilocos Norte
Number: 09158320529
GULL
FEATURES: Are known to be a derivative of the white hackles, Always come straight comb, Known for their accurate cutting and aggressive style of fighting, Infused by breeders to their existing lines to improve gameness
CONTACT ALAS NG SALTO:
Name: Joe Amlimbuyuguen
Gamefarm: Stoneark JJA Gamefarm
Location: Valenzuela, Zambales
Number: 09175287009
HATCH
FEATURES: Known for power and gameness, Medium-stationed, Peacombed (some straight combed), Green or yellow legged
CONTACT ALAS NG SALTO:
Name: Ace Olmogues
Gamefarm: Ace15 Gamefarm
Location: Barili, Cebu
Number: 09155518898
Name: Alex Macarolia
Gamefarm: AVM Gamefarm
Location: Samal Island
Name: Arturo Bona
Gamefarm: Bonakids Gamefarm
Location: Mayorga, Leyte
Number: 09177058656
Name: Batchuk Cardenas
Gamefarm: Canlaon Peak Gamefarm
Location: Negros Oriental
Number: 09954373507
Name: Benzen Llamado
Gamefarm: BTL Gamefarm
Location: Negros Occidental
Number: 09952293946
Name: Biboy Martinez
Gamefarm: BTM Hercules Gamefarm
Location: Dipolog City
Name: Bords Lomoton
Gamefarm: RBL Gamefarm
Location: Negros Occidental
Number: 09189919931
Name: Boy Gamilla
Gamefarm: BMJ Gamefarm
Location: Tagaytay, Bulacan
Number: 09189132140
Name: Boyette Nanguit
Gamefarm: 5K Gamefarm
Location: Puerto Princessa, Palawan
Number: 09177506385
Name: Dennis Dianongco
Gamefarm: JJD Gamefarm
Location: Kabankalan, Negros Occidental
Number: 09999957500
Name: Frederico Supapo
Gamefarm: TRI AL Gamefarm
Location: Zaraga, Iloilo
Number: 09175195612
Name: Harry Mabborang
Gamefarm: Buenas Pares Gamefarm
Location: Tuao East, Cagayan
Number: 09175780210
Name: Joe Amlimbuyuguen
Gamefarm: Stoneark JJA Gamefarm
Location: Valenzuela, Zambales
Number: 09175287009
Name: Joeffrey Ditching
Gamefarm: JLD Victorias Gamefarm
Location: Victorias City, Negros Occidental
Number: 09166348511
Name: John Daguio
Gamefarm: JD Redstar Gamefarm
Location: Batac, Ilocos Norte
Number: 09158320529
Name: Rhett Angara
Gamefarm: Winning Time Gamefarm
Location: Aurora Province
Number: 09778496284
Name: Maning Eva
Gamefarm: Time Trial Gamefarm
Location: Catalunan Grande, Davao City
Number: 09277953261
Name: Marj Sinoy
Gamefarm: Negros Aces Gamefarm
Location: Murcia, Negros Occidental
Number: 09121450547
Name: Marlon Laron
Gamefarm: MJM Mannalon Gamefarm
Location: Sanchez Mira, Cagayan
Number: 09774639143
Name: Michael Decena
Gamefarm: MJD Palawan Gold Gamefarm
Location: Palawan
Number: 09175978181
Name: Richie Yulo
Gamefarm: Game of Chance Gamefarm
Location: Bacolod City
Name: Roger Lam
Gamefarm: Roger Lam Gamefarm
Location: Cagayan de Oro
HENNY
FEATURES: Believed to have originated from jungle fowls in India, Distinct for their hen-like appearance, Are known to have speed and good cutting ability
CONTACT ALAS NG SALTO:
Name: Calvin Randal
Gamefarm: Paradise Gamefarm
Location: Negros Occidental
Email/Facebook: @Calvin Randall
Name: Pocholo Baquiran
Gamefarm: PGB Franky 911 Gamefarm
Location: Vigan, Ilocus Sur
Number: 09175681000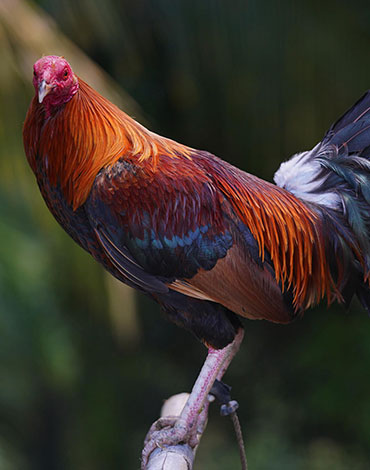 KELSO
FEATURES: Straight comb or pea, Medium to high station, Known for excellent cutting, deliberate hitting, Body punchers
CONTACT ALAS NG SALTO:
Name: Alex Macariola
Gamefarm: AVM Gamefarm
Location: Samal Island
Name: Allan Chan
Gamefarm: Wild Wings Gamefarm
Location: Tarlac
Number: 09228339817
Name: Alvin Biton
Gamefarm: APB Blueville Gamefarm
Location: Cagayan de Oro
Number: 09177022881
Name: Bingbong Dianongco
Gamefarm: BBD Gamefarm
Location: Kabankalan, Negros Occidental
Number: 09212236770
Name: Boyette Nanguit
Gamefarm: 5K Gamefarm
Location: Puerto Princessa, Palawan
Number: 09177506385
Name: Dennis Dianongco
Gamefarm: JJD Gamefarm
Location: Kabankalan, Negros Occidental
Number: 09999957500
Name: Frederico Supapo
Gamefarm: TRI AL Gamefarm
Location: Zaraga, Iloilo
Number: 09175195612
Name: Harry Mabborang
Gamefarm: Buenas Pares Gamefarm
Location: Tuao East, Cagayan
Number: 09175780210
Name: Jayson Antonio
Gamefarm: Windjammer Gamefarm
Location: Magalang, Pampanga
Name: Manuel Imperial
Gamefarm: MVI FARM
Location: Estancia Malinao, Albay
Number: 09175587629
Name: Marlo Lasutaz
Gamefarm: Jam JC Gamefarm
Location: Zamboanga del Sur
Number: 09286680280
Name: Warren Bong Azotea
Gamefarm: Bicol Golden Crown WBA-JJ Gamefarm
Location: Malanka Legazpi City
Number: 09228902878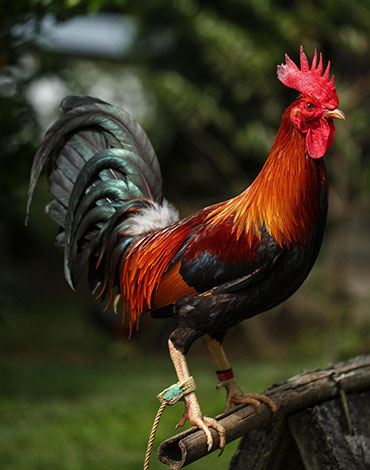 LEMON
FEATURES: Lemon has become the base used by most Bacolod breeders, Lemon hackled, Instinctive and precise sense of timing when it clips the opponent in mid-air and throws his fatal punches or counterpunches
CONTACT ALAS NG SALTO:
Name: Benzen Llamado
Gamefarm: BTL Gamefarm
Location: Negros Occidental
Number: 09952293946
Name: Boyette Nanguit
Gamefarm: 5K Gamefarm
Location: Puerto Princessa, Palawan
Number: 09177506385
Name: Chris Torano
Gamefarm: RCT Gamefarm
Location: Bataan
Number: 09173871486
Name: Felix Trebol
Gamefarm: Santa Aguida Gamefarm
Location: Bacolod City
Name: Frederico Supapo
Gamefarm: TRI AL Gamefarm
Location: Zaraga, Iloilo
Number: 09175195612
Name: Joeffrey Ditching
Gamefarm: JLD Victorias Gamefarm
Location: Victorias City, Negros Occidental
Number: 09166348511
Name: Johnny Jalandoni
Gamefarm: Double J Gamefarm
Location: Negros Occidental
Number: 09173003812
Name: Johnny Laureño
Gamefarm: JVL Gamefarm
Location: Negros Occidental
Number: 09162932379
Name: Marj Sinoy
Gamefarm: Negros Aces Gamefarm
Location: Murcia, Negros Occidental
Number: 09121450547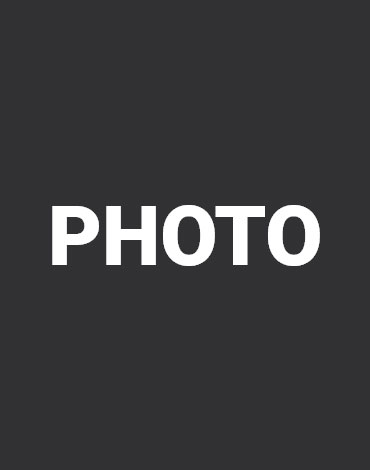 MUFF
FEATURES: distinct for its feather on its face, known for its aggressive fighting style, has good accuracy and cutting ability
CONTACT ALAS NG SALTO:
> ELVIN "EBOK" EBORA of Ebora Brothers Gamefarm – Batangas. Call at 09288379429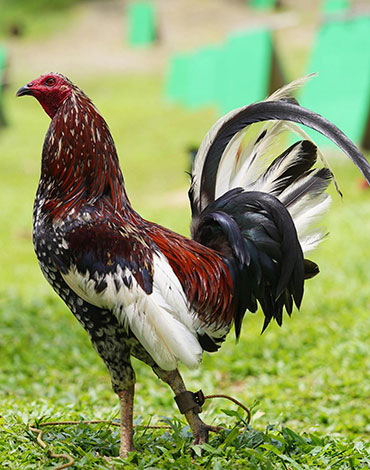 ROUNDHEAD
FEATURES: Peacombed or straight combed, Medium to high stationed, White or yellow legged, Considered as ring generals, Characteristically flyers and agile all-around athletes with superb cutting ability
CONTACT ALAS NG SALTO:
Name: Ace Olmogues
Gamefarm: Ace15 Gamefarm
Location: Barili, Cebu
Number: 09155518898
Name: Alex Macariola
Gamefarm: AVM Gamefarm
Location: Samal Island
Name: Boy Gamilla
Gamefarm: BMJ Gamefarm
Location: Tagaytay, Bulacan
Number: 09189132140
Name: Calvin Randal
Gamefarm: Paradise Gamefarm
Location: Negros Occidental
Email/Facebook: @Calvin Randall
Name: Chris Torano
Gamefarm: RCT Gamefarm
Location: Bataan
Number: 09173871486
Name: Jeyshi Dimefelix
Gamefarm: Livestrong Gamefarm
Location: Nasugbu, Batangas
Name: Johnny Jalandoni
Gamefarm: Double J Gamefarm
Location: Negros Occidental
Number: 09173003812
Name: Julito Daniel
Gamefarm: KBPZ Gamefarm
Location: Upper Lapaz, Zamboanga City
Name: Odi Diamante
Gamefarm: JMD Gamefarm
Location: Cebu
Number: 09065614168
Name: Pocholo Baquiran
Gamefarm: PGB Franky 911 Gamefarm
Location: Vigan, Ilocus Sur
Number: 09175681000
Name: Rhett Angara
Gamefarm: Winning Time Gamefarm
Location: Aurora Province
Number: 09778496284
Name: Ruben Bemon
Gamefarm: RB Gamefarm
Location: Koronadal, South Cotabato
Number: 09488553658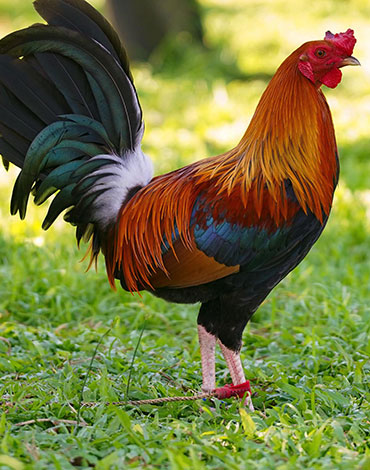 SWEATER
FEATURES: Most sought after and famous bloodline or its good looks and athletic ability, Yellow legged, Peacombed. High stationed, Sleek body conformation, Swarming offensive fighting style
CONTACT ALAS NG SALTO:
Name: Alain Jerico Perez
Gamefarm: 4th Generation Gamefarm
Location: San Manuel, Pangasinan
Name: Allan Chan
Gamefarm: Wild Wings Gamefarm
Location: Tarlac
Number: 09228339817
Name: Andrew Mendoza
Gamefarm: Konsi Gamefarm
Location: Tarlac City
Name: Andy Manabat
Gamefarm: Andyman Gamefarm
Location: Labao, Pampanga
Number: 09177706159
Name: Batchuk Cardenas
Gamefarm: Canlaon Peak Gamefarm
Location: Negros Oriental
Number: 09954373507
Name: Benzen Llamado
Gamefarm: BTL Gamefarm
Location: Negros Occidental
Number: 09952293946
Name: Bords Lomoton
Gamefarm: RBL Gamefarm
Location: Negros Occidental
Number: 09189919931
Name: Boy Gamilla
Gamefarm: BMJ Gamefarm
Location: Tagaytay, Bulacan
Number: 09189132140
Name: Boyette Nanguit
Gamefarm: 5K Gamefarm
Location: Puerto Princessa, Palawan
Number: 09177506385
Name: Gamay Labrador
Gamefarm: Gamay Gamefarm
Location: Brgy. Sicaba, Cadiz, Negros Occidental 
Number: 09176718403
Name: Harry Mabborang
Gamefarm: Buenas Pares Gamefarm
Location: Tuao East, Cagayan
Number: 09175780210
Name: Jeyshi Dimefelix
Gamefarm: Livestrong Gamefarm
Location: Nasugbu, Batangas
Name: Johnny Laureño
Gamefarm: JVL Gamefarm
Location: Negros Occidental
Number: 09162932379
Name: Kim Lope Asis
Gamefarm: KLA Gamefarm
Location: Baguyan City
Name: Maning Eva
Gamefarm: Time Trial Gamefarm
Location: Catalunan Grande, Davao City
Number: 09277953261
Name: Manuel Imperial
Gamefarm: MVI FARM
Location: Estancia Malinao, Albay
Number: 09175587629
Name: Marj Sinoy
Gamefarm: Negros Aces Gamefarm
Location: Murcia, Negros Occidental
Number: 09121450547
Name: Patrick Puno
Gamefarm: Dominator Gamefarm
Location: San Pablo, Laguna
Number: 09178139454
Name: Raymundo Espina
Gamefarm: Datu Kandus Gamefarm
Location: Danus, Leyte
Number: 09176739998
Name: Rhett Angara
Gamefarm: Winning Time Gamefarm
Location: Aurora Province
Number: 09778496284
Name: Richie Yulo
Gamefarm: Game of Chance Gamefarm
Location: Bacolod City
Name: Ronald Barandino
Gamefarm: RCB Basilan Gamefarm
Location: Zamboanga City
Number: 09175008096
Name: Ruben Bemon
Gamefarm: RB Gamefarm
Location: Koronadal, South Cotabato
Number: 09488553658
Name: Warren Bong Azotea
Gamefarm: Bicol Golden Crown WBA-JJ Gamefarm
Location: Malanka Legazpi City
Number: 09228902878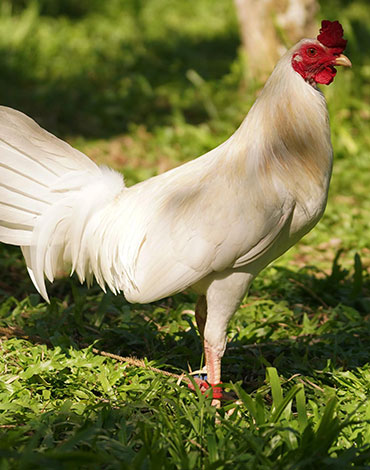 WHITE
FEATURES: Known for their high flying style of fighting, Distinct for their white color, Sometimes comes in pure white, Sometimes with dash of red or black
CONTACT ALAS NG SALTO:
Name: Andy Manabat
Gamefarm: Andyman Gamefarm
Location: Labao, Pampanga
Number: 09177706159
Name: Joeffrey Ditching
Gamefarm: JLD Victorias Gamefarm
Location: Victorias City, Negros Occidental
Number: 09166348511
Name: Johnny Laureño
Gamefarm: JVL Gamefarm
Location: Negros Occidental
Number: 09162932379
Name: Maning Eva
Gamefarm: Time Trial Gamefarm
Location: Catalunan Grande, Davao City
Number: 09277953261
Name: Manuel Imperial
Gamefarm: MVI FARM
Location: Estancia Malinao, Albay
Number: 09175587629
Name: Ronald Barandino
Gamefarm: RCB Basilan Gamefarm
Location: Zamboanga City
Number: 09175008096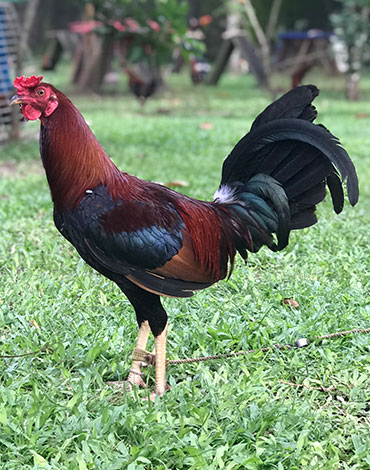 YELLOW-LEGGED HATCH
FEATURES: Always come yellow-legged, Peacomb or straight comb, Dark or light red, Are deadly accurate cutters, Have deep game and possess very powerful legs, Known to have endurance during drag fights
CONTACT ALAS NG SALTO:
Name: Allan Chan
Gamefarm: Wild Wings Gamefarm
Location: Tarlac
Number: 09228339817
Name: Bords Lomoton
Gamefarm: RBL Gamefarm
Location: Negros Occidental
Number: 09189919931
Name: Marlon Laron
Gamefarm: MJM Mannalon Gamefarm
Location: Sanchez Mira, Cagayan
Number: 09774639143