Marj Sinoy, owner of Negros Aces Game Farm and Alas ng Salto, never thought she would be involved in the gamefowl industry but in 2006, her partner now fiance, introduced her to gamefowl breeding. A year later, she met Otic Geroso, a renowned game farmer, where she learned more about game farming and its benefits as a source of livelihood. From there, she became part of the gamefowl community inNegros where she met others, both beginners and experts in the industry, and fostered her interest and passion for gamefowl.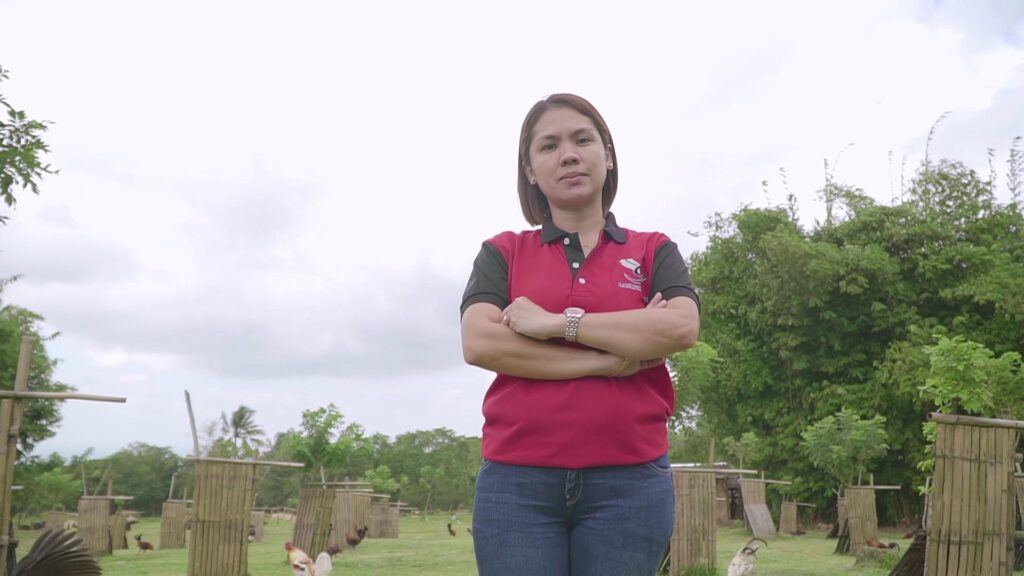 To further her knowledge and skill in gamefarming, she entered Camp Salto in Bacolod that teaches breeders and farmers to maximize their game farms and deliver impactful results. She applauded her experience saying that not only does Salto give topnotch service but they also treat each of their customers fairly; making sure that each is served properly and timely. Since Camp Salto, she made the switch to use purely Salto products on her birds.
'Nung lumipat ako sa Salto parang naging magaan lahat. Aside from quality yung feeds mga APS at GFS laging nakaalalay so parang confident ka na kung anoman maging problema mo sa farm mas madaling ma-address.'
As a game farmer, she values resilience over power and speed saying that she has conditioned her gamefowl to withstand battles right until the very end.
'Hiyang talaga ko sa gray [gamefowl], mas mataas talaga winning percentage niya sakin dahil mahihirapan yung kalaban sa kanya at talagang hanggang sa huli.'
Marj puts importance in reliability and strength that lasts just like her gamefowl feeds brand of choice, Salto.
---