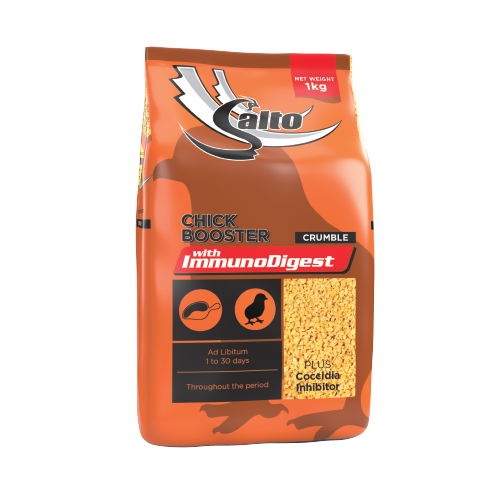 Salto Chick Booster
Salto Chick Booster fortified with GROWTH BOOSTERS to help in balanced bone and muscle development. Plus ImmunoDigest properties to ensure a healthier gut for full absorption of essential nutrients and stronger immune system for protection against diseases.
Feed Recommendation: 1 – 30 days of age at Ad libitum or as desired.
*Salto Chick Booster is also available in 50kg packaging.
Guaranteed Analysis:
Crude Protein – NLT 22.00%
Crude Fat – NLT 3.00%
Crude Fiber – NMT 3.50%
Moisture – NMT 12.00%
Calcium – 0.90-1.10%
Phosphorus – NLT 0.70%