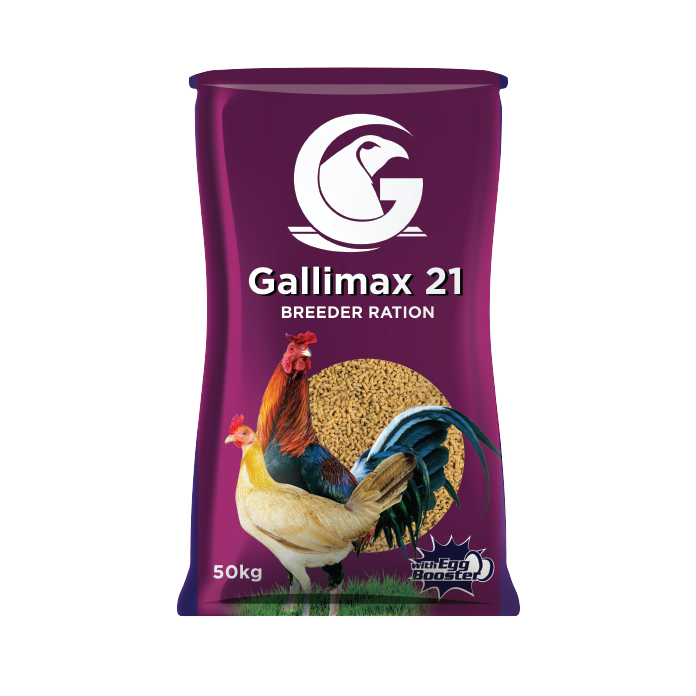 Gallimax 21 Breeder Ration
Gallimax 21 is specially designed for gamefowl breeder formulated with B-COMPLEX vitamins (Pantothenic Acid, Biotin, Niacin, and Folic Acid) that provide additional nutrition needed for optimum egg production.
Feeding Recommendation: Give Gallimax Breeder Ration twice a day, at 80g-100g total per day through out the breeding period.
*Cut size mini pellet, available in 10kg and 50kg.
Guaranteed Analysis:
Crude Protein – NLT 17.00%
rude Fat – NLT 5.00%
Crude Fiber – NMT 5.00%
Moisture – NMT 12.00%
Calcium – 4.00-4.40%
Phosphorus – NLT 0.70%